I started this tutorial back in late September, right before things got really crazy with The Move, and never got sufficient "finished project shots". Now that I've finally gotten that taken care of, I can share it with y'all! I think this is a great way to update a the neckline of various garments any time of year, but always seems especially fun to do during the winter. (Especially if you're partial to plaids and lush velveteens–these work especially well!)
This little project is a quick (it took me about 1/2 hour) and easy accessory you can make, based on the fur collar pattern I shared last year. Instead of fur though, this time it's fabric, which requires a couple of different techniques for construction (hence a whole new tutorial!). These collars would look darling over a cardigan, light jacket—or even a tshirt! Best of all, they're totally detached, so no worries about having to sew hooks and eyes on things. Wear them just like a necklace! I also made a linen version (with the embroidered C), so it'll work for those of you in the opposite seasons right now too.
Supplies
1/3 yard (or scraps!) fashion fabric (anything in the medium weight range)
interfacing suitable to your fabric (I used a fusible on one and sew-in on the other)
buttons, ribbons, lace, embroidery floss, etc.—to decorate or act as closures on your collar
thread, scissors, sewing machine (you can hand sew this too), iron, etc.
Begin by printing off the collar pattern found here. (Instructions on assembling a print-at-home pattern here.) Cut out the size closest to your neck (or garment) measurement as indicated on the size chart.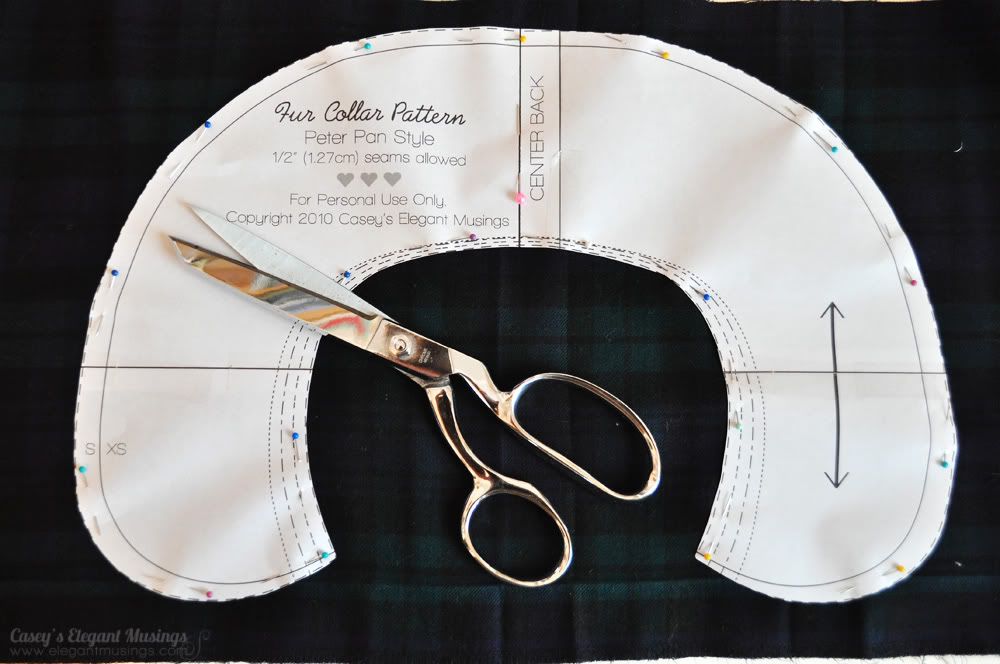 Cut the following with the collar pattern: two fashion fabric, on interfacing. If your fabric and interfacing are a bit bulky, trim away the seam allowance on the interfacing.
On one of the fashion fabric collar pieces, fold in half. Carefully trim 1/8" from the inside neckline edge, starting at the center back and tapering to nothing about 1 1/2" from the front edge. Mark this as the under collar piece.
Attach the interfacing to the upper collar (the one not trimmed) wrong side, following the manufacturer's directions for fusible. For sew-in interfacing, baste to the edges within the seam allowance.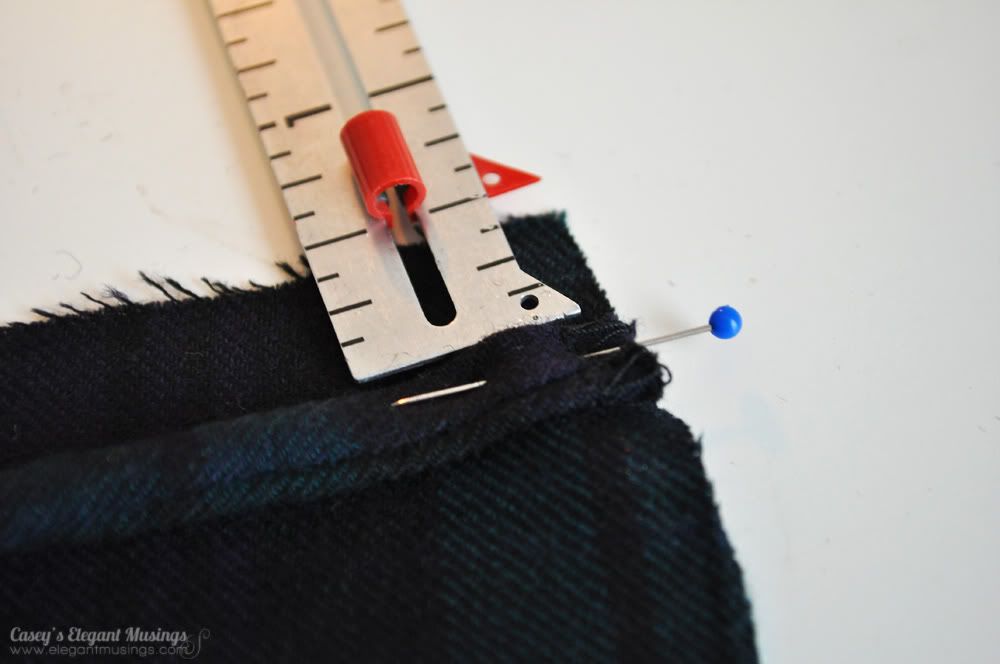 Right sides of the upper and under collar together, pin along the outer edge of the collar, from front edge to front edge. If you're attaching cords or ribbon to tie the collar on, baste those prior to pinning on the upper collar. Sew, using a 1/2 seam allowance, the outer edges of the collar together.
Right sides still facing, pin the inner neckline edges together, leaving a 2 1/2" gap at the center back for turning. The collar will ripple a bit since we trimmed away fabric from the under collar. Sew with a 1/2" seam allowance, making sure to leave the 2 1/2" opening free of stitching.
Notch the extreme curves on the collar edges, and clip all other curves. Trim seam allowances to 1/4". Press collar.
Turn right side out and work the seams flat. Press. The under collar will naturally roll to the back of the upper collar (because of the 1/8" we trimmed—magic, isn't it?). Give the whole collar a good press once the edges and curves are neat.
Turn the seam allowances left open to the inside. Pin and slip stitch the opening closed by hand.
Now you can attach the method of closure (if you didn't opt for a cord/ribbon tie). For the white collar I used a hand worked crochet thread loop and vintage button. You could also use a tiny piece of elastic cord and button, a brooch, hook and eye or even a cord frog!
Of course this collar is just screaming for other embellishment too. I stuck to pretty simple things (a vintage brooch), but here are a few ideas:
Attach ruffled lace to the edges during construction. Alternatively, you could add a contrasting piping to the outer edge as well.
Lay some pretty lace over the upper collar prior to sew the collar pieces together, and baste around the edges. You'll have a delicate lace over your fashion fabric.
Embroider fanciful motifs or initials on the collar (I used a 40s transfer pattern, but there are plenty here).
Sew just the inner collar edges right sides together, and us bias binding to finish the outer edges.
Work even running stitches around the outer edge with embroidery floss for a chunk top stitching look.
Add beads or sequins for some sparkle!
As usual, I'd be more than delighted if you give this tutorial a whirl and want to show off your version! Feel free to either send me an email or post a link to your version on the Elegant Musings Facebook.