Part 1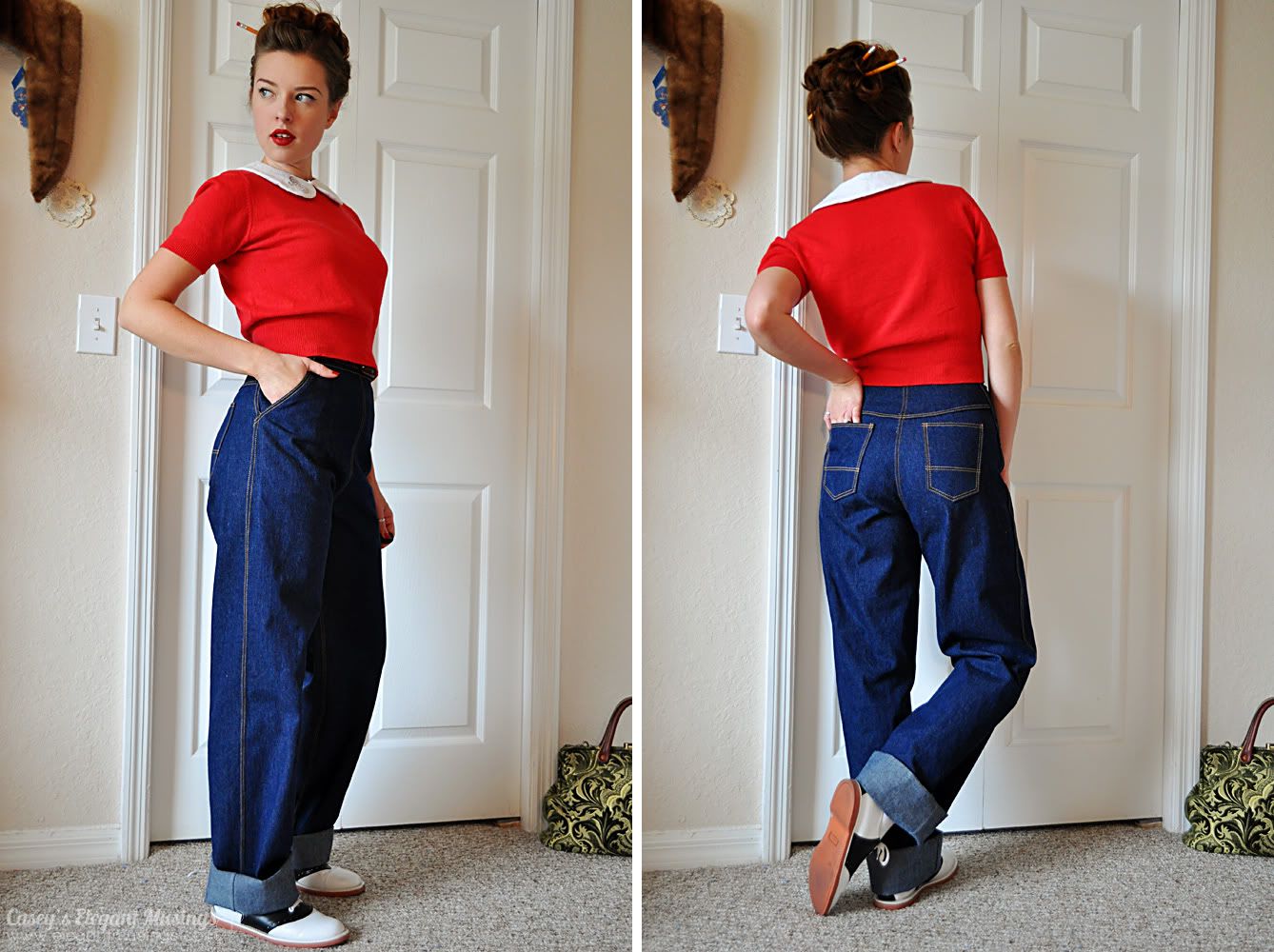 I finally did it, dear readers! Make jeans, that is. I've rolled the idea around in my head for some time, but the idea of sewing jeans was either intimidating (all those layers of denim and flat fell seams—oh my!), or other projects proved far more enticing. But circumstances (and pocket book) pushed me into finally making my own. I'll be posting particulars about how I altered the pattern I used (see details at the end of this post for links), as well as construction, on Friday. So stay tuned for that, if you're curious! For right now, here's an overview and lots (too many?) pictures!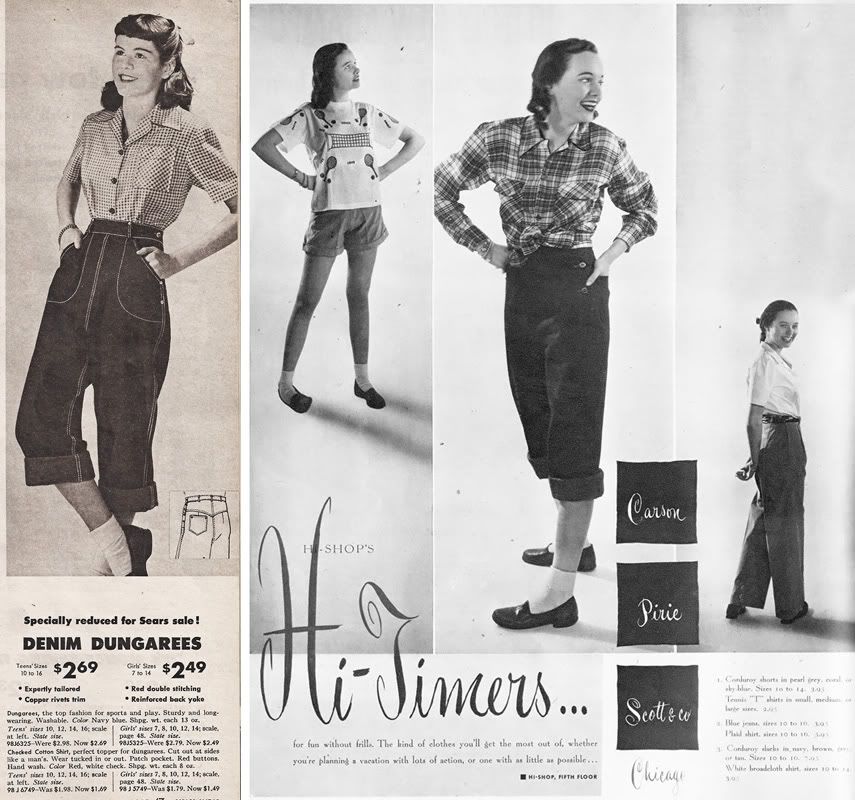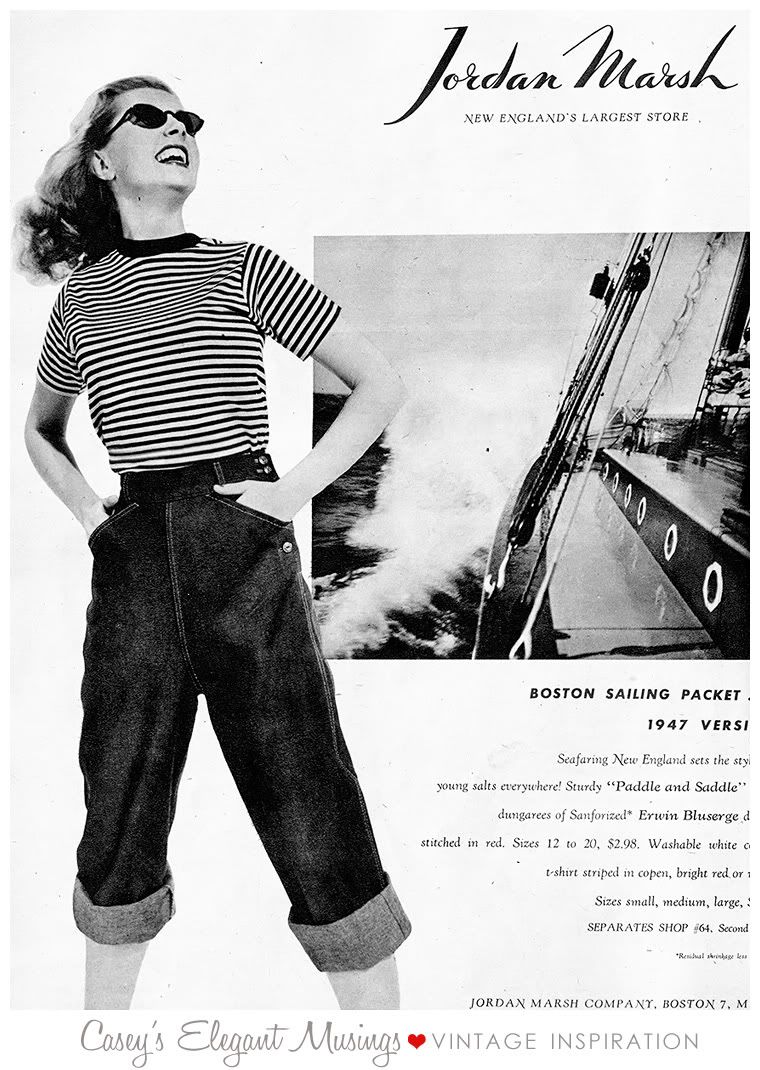 Other inspiration resources: New Vintage Lady denim post, Lauren's vintage jeans, and Amy Jeanne's vintage tshirts and jeans post.
Of course, with the 40s being my favorite era for fashion, I pulled inspiration for these jeans from some late 40s/early 50s images I had in my own collection as well as things I had found online over the years. Typically, this style jean has the high waist, hip pockets, one or two back patch pockets, and a full, but slightly tapered (not completely straight) leg. The hem can be left plain or cuffed, depending on the style and wearer. Jeans for women zipped or had a button placket on the left side—fly front zippers on women's jeans were not commonplace until later. I also noticed that jeans for women from this era could either have rivets at stress points, or not. My jeans pretty exclusively follow the lines of the era as I wanted these to look like the ones I had seen in pictures (and not just like denim trousers, which I had made before!). You won't find any Lycra or tight fit here! Comfort and practicality were the keywords, but with a vintage flair.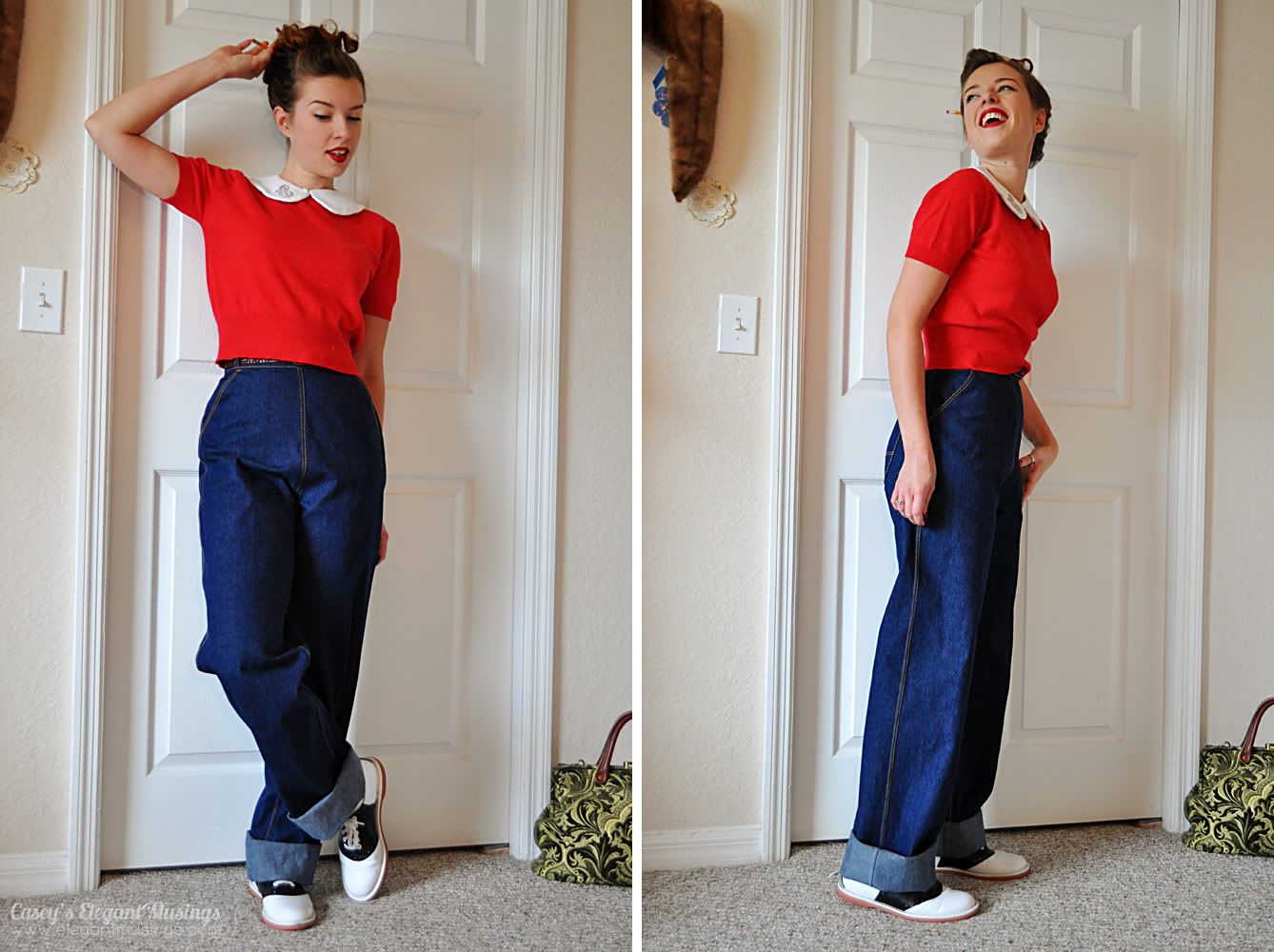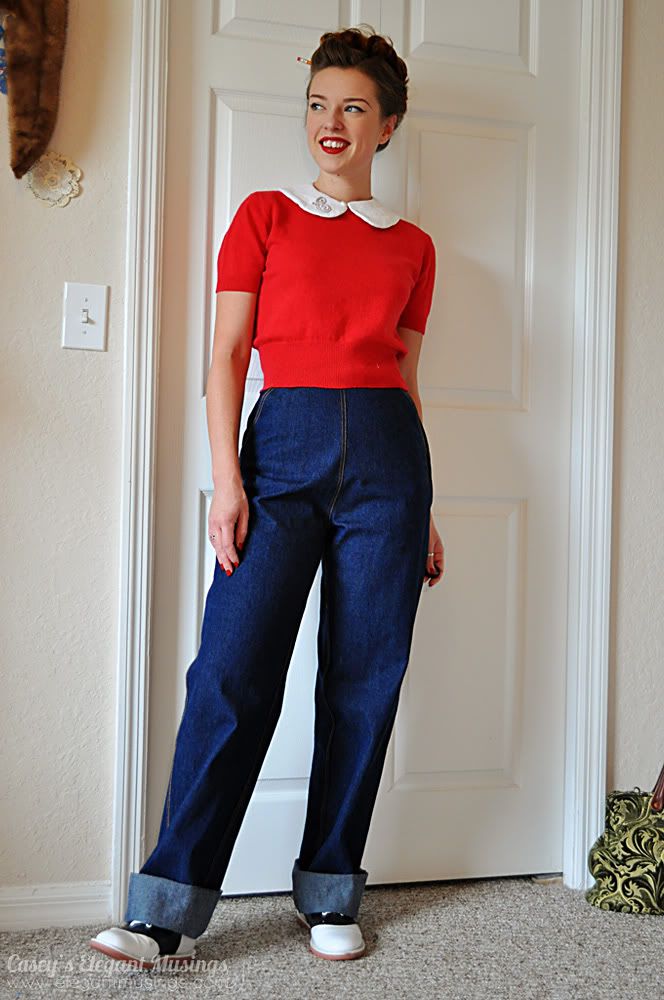 Pattern: Wearing History Smooth Sailing Trousers, heavily "sliced and diced" to emulate the details and lines of late 40s jeans. (I've made these trousers previously and loved them.)
Fabric: 100% cotton denim; medium weight (purchased originally for a slip cover).
Alterations: Added a front hip pocket, back yoke, patch pockets, tapered the legs. Will have more details on the alterations I made in the next post.
Techniques: Flat fell seams, mock flat fell, topstitching, adding hip seam pockets, adding belt loops, side placket zipper.
Make Again? Considering I rarely (if ever!) find jeans that fit me perfectly, yes! I can't say sewing jeans is my absolute favorite sort of sewing, but I don't loathe it either. For the fit and customization, it's definitely worth the effort (plus I have a perfected pattern now, so that saves time!).
Stay tuned for a post on Friday with some more specifics about how I adjusted the pattern to make these jeans!